If you have questions about your antivirus package or backup strategy, or you fear you may have been infected with Ransomware, then please contact us immediately. If it's outside of our normal business hours (8 am 5 pm) please call and use the emergency option.
Automated enforcement of access policy
Knowing the identity of the person and the device accessing the network is the foundation for a 'Bring Your Own Device' (BYOD) security strategy. Until recently, schools needed one solution for authentication, another for assessing the security posture of school-owned devices, and another for policy enforcement.
Isometric addresses all of these requirements in a simple platform. Our solution continually gathers real-time information from the network and devices, including iOS and Android smartphones and tablets, PCs, Macs, printers, wireless IP phones, and more. Then we use the information to control access based on school policy. For example, a policy might stipulate that only high school students can use iPads, or that staff can access certain services while on site.
The flexibility of our design is especially valuable in BYOD environments because the IT team can easily refine policy as the program matures.
Isometric minimises the IT effort required to provide wireless access for visitors such as parents, board members or guest lecturers. Our designs can automatically register guests, restricting traffic to a guest VLAN that provides internet access only. This relieves the onsite IT team from having to issue passwords.
What is data backup?
Data backup is one of the most important areas of IT and yet is also one of the most ignored. Data is essential to the smooth running of any school and is the essential start to any educational continuity plan. 'Backing up' means making a copy of your most important files which can then be used if the original copy is lost. Preferably, the second copy should be held at a different location to the original, and kept in a secure environment.
Why should you back up?
Data loss can happen in many ways. The most common causes are physical failure of your PC, accidental error, theft or disasters like fire, flood – and dropped coffee mugs! It's also common for data to be saved to just one place, like 'My Documents' on your PC's hard drive. It means that if this data were to be accidentally changed or deleted, it would take considerable time and expense to restore it.
Growing numbers of computer viruses are also a risk to school information, as once they have infected your machine they often delete or corrupt your data. This is another reason why backing up your data is so important.
What data should you backup?
Choosing what data to back up is a key start to making sure you have a copy of all your school's critical information. Think about what you would need to continue working if your PC were to be stolen or damaged. Students' address and telephone details, your account information, important documents. What about your internet favourites and email addresses stored on your machine? How long has it taken you to collate all this information and what would happen if you couldn't get it back once lost? These are the key things that you should be thinking about backing up.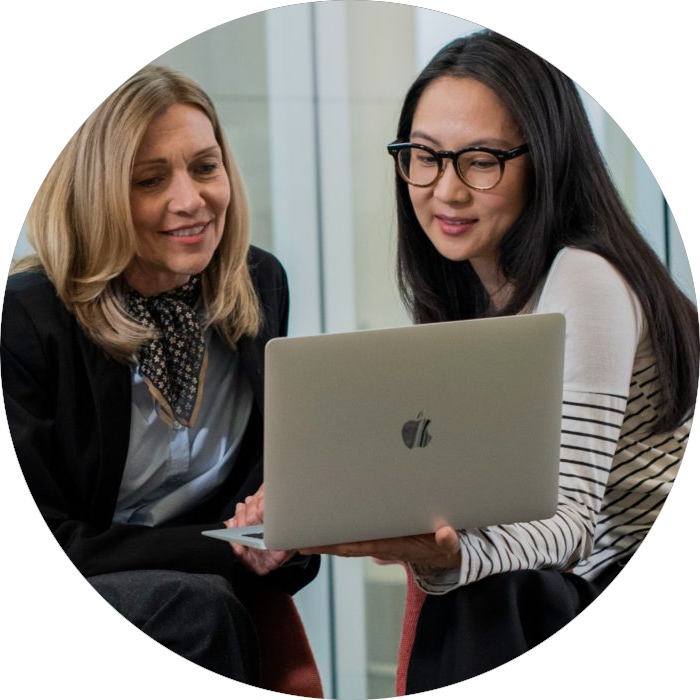 Bruce Griffin
I can manage changing hardware and basic IT solutions, but it's great to have support only a phone call away. They've got extensive knowledge and experience with schools from years of working with them. Isometric's commitment to the school and its students is what makes it the best IT solutions company.
Bruce Griffin (Gladstone Primary)
Moira Koptittke
We're so lucky to work with such a great provider with competent and capable technicians. They're great problem-solvers and have the school's best interests at heart when supporting us on how best to move forward.
Moira Koptittke (Rutherford College)
Noddy Watts
A huge shout out to the team at Isometric Solutions who designed and sponsored our new website, especially web guru Alex Proctor and owners Conrad & Cheryl Stewart. Yesterday was the smoothest opening day EVER with no glitches or crashes – we usually start getting anxious phone calls at 7:01am on opening day. But yesterday the phone was silent… We can highly recommend Isometric Solutions if you are looking for a new website
Noddy Watts (Whangamata Repco Beach Hop)
Anna Powrie
Isometric has supported our school for many years now - their service is both professional and prompt, and their technicians are always personable both on the phone and on site. I would highly reommend Isometric to any school as an IT support provider.
Anna Powrie (Everglade School)
Yoshen Fernando
I would highly recommend Isometric to any institution in need of IT services. They exceeded our expectations and were a pleasure to work with. Thank you, Isometric, for your outstanding service!
Yoshen Fernando (Kingsway School)